"I am the captain of my ship. I take suggestions and listen to what everyone has to say, but the final decision is mine." — Michael Jackson
Photo taken in 1974 when he was barely 16 years old.
"He's putting himself in a dangerous situation. It should not be given under a private setting by anybody who is not fully aware of indications, contraindications of side-effects. It's a drug. A physician should be in charge….There's no scientific data to suggest that it can enhance somebody's lifetime." — Dr. Timothy Cannis, associate medical director of the Western Center for Hyperbaric Medicine ar Northridge Hospital Medical Center in Los Angeles, on Jackson's purchase and use of a private hyperbaric oxygen chamber.
Source: John Antczak (1986)
Photo: Associated Press (1986)
"I was sent forth for the world, for the children. I cry very, very, very often because it hurts but have mercy, for I've been bleeding for a long time now." — Michael Jackson, in a letter to People Magazine in 1987.
Photo: 1986
"He's like Garbo, he's got this mystique. He gets weirder all the time, and that may turn off some people, but the fact remains is he is very talented." — Sonny Fox, disc jockey at WHYI-FM, in 1987
Photo: Greg Gorman (1987)
"I like Michael Jackson but he just died out. His sister you can play. The Fat Boys you can play. But Michael Jackson's time is over." — Leonard Rouse, Hollywood independent DJ in 1987.
"When you're on top of your game, when you're a pioneer, people come to you….But I feel grateful, all those record-breaking albums, to those No. 1s, I still feel grateful." — Michael Jackson 
Source: 2007
Photo: 1980s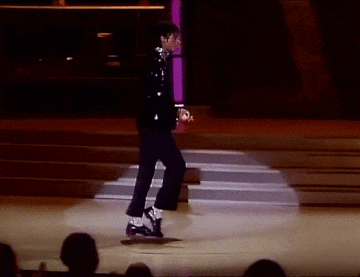 "Like the old Indian proverb says, do not judge a man until you've walked two moons in is moccosins [sic]." — Michael Jackson's letter to People Magazine in 1987.
"The pressure of success does funny things to people. A lot of people become successful very quickly…some of these people, whose success might be a one-shot thing, don't know how to handle what happens to them. I've learned that the best way to survive as your own person is to shun personal publicity and keep a low profile as much as possible. I guess it's good in some ways and bad in others." — Michael Jackson
Source: Moonwalk by Michael Jackson (1988)
Photo: 1989