Love the old classic horror films? Love vampires? This Dracula's Daughter Mug is a must own!
Dracula's Daughter is a 1936 vampire horror film produced by Universal Pictures. It also happens to be a sequel to the 1931 Universal film Dracula. The film stars Otto Kruger, Gloria Holden in the title role and Marguerite Churchill. Actor Edward Van Sloan returns from the 1931 movie to reprise his role as "Van Helsing" (although the name was altered to "Von Helsing.")
Holden plays Countess Marya Zaleska, Dracula's daughter, who tries to live a normal life without her father's influence.  It doesn't work and she soon finds herself terrorizing her psychiatrist.
The story idea was loosely based on a deleted chapter from Bram Stoker's 1897 novel Dracula. This abandoned storyline was later published as a short story in 1937 as "Dracula's Guest." Dracula's Daughter might have also been partially based on Carmilla, Joseph Sheridan Le Fanu's 1872 Gothic novella.
The film is a cult classic. One reason for that has to do with its lesbian overtones, which escaped the censors of the 1930s.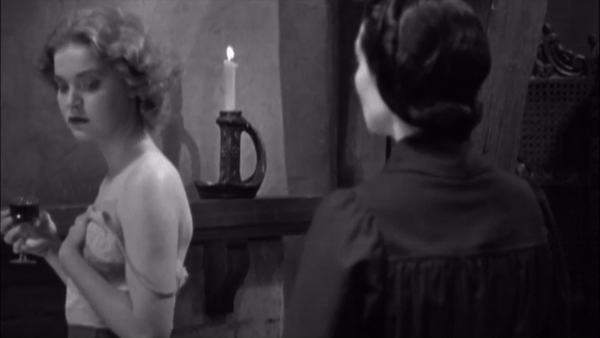 About the Dracula's Daughter Mug
Add a splash of color to your morning coffee or tea ritual! These ceramic mugs not only have a beautiful design on them, but also a colorful rim, handle, and inside, so the mug is bound to spice up your mug rack.
• Ceramic
• Height: 3.85″ (9.8 cm)
• Diameter: 3.35″ (8.5 cm)
• White print area
• Color rim, inside, and handle
• Dishwasher and microwave safe